Advertising
WE ARE SEEKING SPONSORS FOR
OUR MEDIA BIAS EDUCATIONAL PRODUCTS
WE ARE CREATING AN eBOOK SERIES (see grant/sponsorship info) AND A VIDEO SERIES (the latter to be aired through public access broadcasts and rural satellite channels). YOU WILL BE ABLE TO RECEIVE ADVERTISING SPACE WITHIN THE PRODUCTS. CONTACT US IMMEDIATELY IF YOU ARE INTERESTED - WE ARE LIMITING PARTICIPATION - ombudsman@mediaresearchak.org.
Please feel free to place one of our banners or links on your website. Please create a hyperlink to: http://mediaresearchak.org. Also, when you place our banner or text ad, you can view it as a contribution that you are making to our cause. THANK YOU.
Text Description to place, if you prefer:
The Media Research Center of Alaska is committed to identifying, reviewing, and reporting bias in the media that violates the media industry's code of ethics, as it pertains to media in Alaska. MRCA also educates its members and the general public in media ethics so that each person can become a critical thinker/evaluator when reading media coverage rather than swallowing what is written, hook, line, and sinker.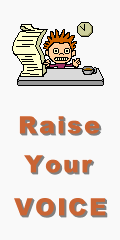 Consider swapping banners with us.
Make a donation and we'll post your banner!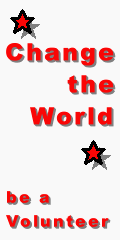 CLICK HERE for Volunteer Opportunities.
Become a contributing member to the Media Research Center of Alaska so that we can continue to offer FREE education in regard to media bias, report on media bias, and offer the ACTION GUIDE so that it is easy for you to proactively fight bias in the media.
Please go to the ACTION GUIDE so that you can easily raise your voice in the community in conjunction with others so that the media is aware of public sentiment about their reporting practices.